Food access is everyone's business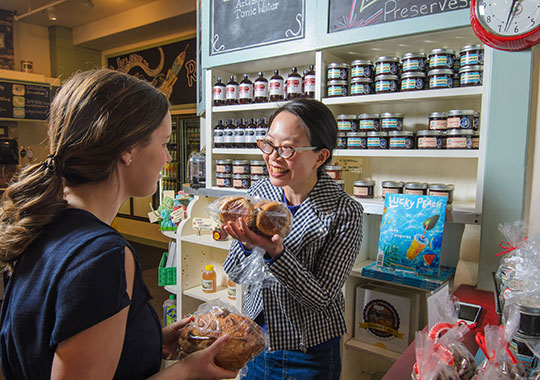 Do you live in a food swamp or a food desert? You and your community can change that!
April 25, 2017
The decisions we make while shopping or working at a supermarket result from the structure of our economy, society, and food system. In today's globally interdependent food system, supermarkets connect the local with the global. Food stores can increase our food choices, or create obstacles to the choices we want to make.
Not everyone has the same chance to be healthy or access nutritious food, and some populations are disproportionately affected.
The Canadian Institutes of Health Research (CIHR) is funding research that demonstrates the food environments in low- and high-income neighbourhoods differ. 
Being able to shop for food requires an adequate income. 1 in 8 households in Canada, or over 4 million Canadians, have inadequate or insecure financial resources to access food.
Canada's geography also plays a role in limiting access to healthy, affordable food. In some rural communities, the distance to the closest supermarket can be considerable. For rural and remote communities, sustaining food businesses can be challenging.
In Canadian cities, residents of low-income neighbourhoods typically live as close or closer to the nearest grocery store as residents of higher-income neighbourhoods, meaning that they have ready access to nutritious foods such as fruits and vegetables. Yet, these neighbourhoods are sometimes referred to as food swamps.
This can be attributed to the fact that low-income neighbourhoods are more densely populated with retail sources of unhealthy foods and drinks, such as stores and restaurants selling highly processed foods or sugary beverages.
Other factors, such as time, weather, transportation, and infrastructure also make a difference. If people without a private vehicle want to visit a grocery store a few kilometres away, their food shopping choices are highly dependent on their ability to walk the distance, or access their community's public transit system.
With support from CIHR, Dr. Catherine Mah, an Assistant Professor of Health Policy at Memorial University of Newfoundland, and Dr. Leia Minaker, an Assistant Professor of Planning at the University of Waterloo, have teamed up to study this complex issue and promote ways to develop and sustain healthier food environments in Canada.
Together, they have created FRESH-IT, an initiative using scientific evidence to support communities, including policymakers, planners, and other stakeholders, to develop their own local evidence base on retail food access.
FRESH-IT allows community leaders to use that evidence, and other tools, to plan for and take action in order to create healthier stores and healthier communities.
Communities have more influence on the food and stores available to them than they might initially think. For instance, public health practitioners can look at data, such as food safety, and consider how it can be part of the evidence base for understanding retail food access.
Community residents can band together to help municipal councillors understand the priority food access issues in their neighbourhoods. By sharing their different disciplinary backgrounds, residents can develop actionable priorities for food sold in publicly funded settings such as recreation centres and arenas.
Municipal leaders can implement policies to support the implantation of healthy corner stores, or control the density of fast-food outlets and convenience stores around schools with zoning regulations. Regional decision makers can make long-term healthy food access a priority when creating official plans.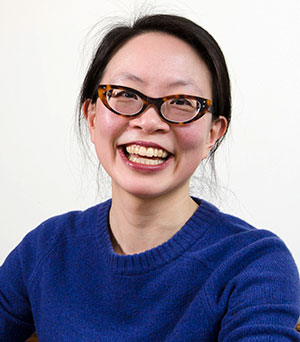 "Food environment research helps us to better understand how we can create healthy, livable communities through policies and interventions at the population level. Everyone has a role to play. We need to ask ourselves the right questions: What kinds of good solutions already exist and how could they be adapted to local environments? How can we create a fairer set of opportunities and ensure that diverse people can have a say on their situation in the food system, and their health? How can small businesses that have direct connections with local residents make health a clearer part of their business model? How can policymakers align a range of policy priorities through food?"
Through their research, Drs. Minaker and Mah have identified creative solutions that will go a long way to encouraging healthy eating habits and inspiring policymakers to create communities where the healthy food choice is the rewarding one.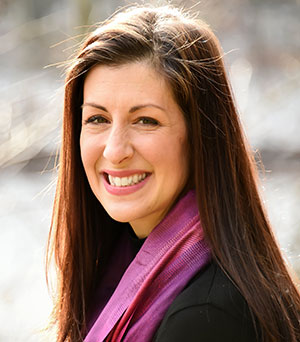 "Communities across Canada are beginning to recognize that we often eat in response to the food environments where we live, work and play. How can we help urban and regional planners to design neighbourhoods with healthy eating and healthy food shopping in mind? Creating strategies that make healthier choices rewarding at the consumer level, retail level, and community level will help to improve population health in Canada."
Associated links
Date modified: